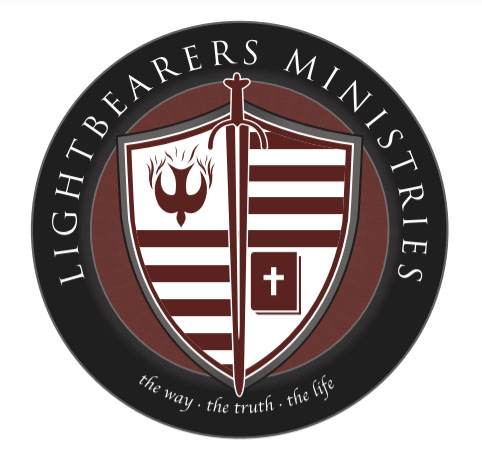 LIVING WATERS
from Lightbearers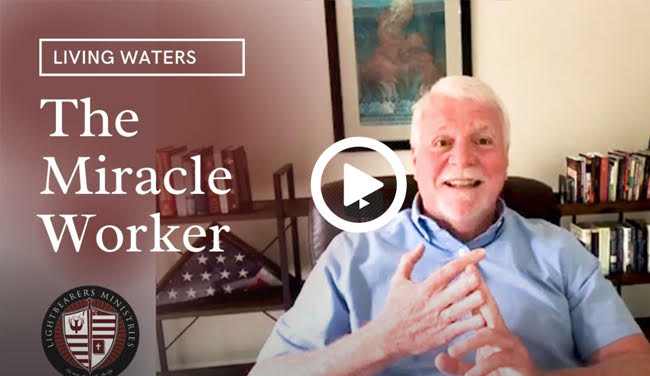 Dear One,
It's a rare privilege when you get to teach and train a young man like Collins. He is called to go later this year to be a permanent missionary in Turkey. He has been there already, and impressively planted fifteen house churches with extraordinary miracles. Here is a recent testimony of what happened when Collins went to Gulu, Uganda…
"Recently I traveled to Northern Uganda (Gulu) for a fundraising trip for my missional assignment to T-land. I was scheduled to speak in three services and the Lord had spoken to me that I go to Gulu bound in the Spirit. Here is a testimony from the third service, the miracle service!
As I ministered in the miracle service my eyes were opened by the spirit of God to the reality of any form of sickness and disease being evil spirits sent by devils to bind God's people. I was led to cast out spirits of cancer, blindness, deafness, spirits of infirmity, torment, and death. So many people were under the anointing of God, massive deliverances from witchcraft and demonic spirits went on and on for hours as the power of God surged and miracles broke loose in the atmosphere. As I ministered healing, an eleven-year-old boy who was blind from birth laid his hands on his blinded eyes and as I rebuked the spirit of blindness flashes of light fell on his face he saw thick membranes of darkness melting off his eyes.

As I went on rebuking and binding the spirit of blindness the young man was being ministered to by the holy spirit. By the authority in the name of Jesus and by the power of the holy spirit, I commanded blinded eyes to open and the eyes of the young man opened and he saw his mother for the first time. Great Praise and Rejoicing Erupted! So many supernatural wonders and manifestations of the power of God rocked that place I was overjoyed seeing young lads between the age of 6-12 being filled and weeping under the power of the holy spirit and bearing witness to souls harvested to the kingdom of God. That same evening tumor disappeared, heart conditions were healed, and skin complications were healed in Jesus' name. We bless the Lord for his handy work and his mercy demonstrated in his kindness.
Jesus also did many other things. If they were all written down, I suppose the whole world could not contain the books that would be written. John 21:25
In his Vineyard, Collins Ogiki"
It is our prayer that you will help us support him as he goes back there under Lightbearers covering. You can give a one-time gift to us that can help us replenish what we sow into his life, or you can make a monthly pledge for a year. Turkey is NOT a 'Christian nation.' Millions there need to hear the gospel! Your gift will help an anointed young man go and make that happen. Thank You!
THE MIRACLE WORKER
…And these signs will follow those who believe: Mark 16:17 NKJV
Suppose that this record was the only statement in the Bible that told us how to identify a believer in Jesus – how many believers would you know?
Believers are to be miracle workers. Miracles are supposed to follow you. Miracles are supernatural manifestations of divine power that supercede natural law. For instance, the natural law of learning says that you cannot speak a language that you have not been taught. Logical and simple law, don't you think? Yet, every time you speak in tongues, you break that law. You are speaking in a tongue of men or of angels. Think about that for a minute! The miraculous power of God flows through you to make you a miracle worker.
For the born again one, confidence is the most important aspect in becoming a miracle worker. You HAVE the power, but if you lack confidence, you'll never use the power that you have. So, to develop confidence we have to focus on three things – knowledge, understanding and application. You can become a miracle worker overnight. I told you in a recent post that I learned the proper APPLICATION of the gift of faith on a Wednesday night, and by Sunday had seen three healing miracles, two of which were lifechanging for those involved. This is what I mean – literally overnight!
Let's get some knowledge that I think could be real helpful. I read and study just about everything I can on the gifts of the Spirit and it amazes me that so few seem to understand what I'm about to cover with you.
There are diversities of gifts, but the same Spirit. There are differences of ministries, but the same Lord. And there are diversities of activities, but it is the same God who works all in all. But the manifestation of the Spirit is given to each one for the profit of all: 1 Cor 12:4-7 NKJV
What is the purpose of the gifts of the Spirit? The gifts provide the nine essential and complete tools that you need to fulfil what God has asked you to do, your ministry. Regular readers of LIVING WATERS understand that principle. If you have questions about it, please reply to this email!
Let's talk about love, grace and kindness and how they relate to miracle working!
What is desired in a man is kindness…Prov 19:22 NKJV
Five is the number for grace. Working of miracles, and the fruit called kindness are the fifth in each of their lists. Grace is stamped on each of them. A miracle is God's gracious kindness reaching out to man in love. Love energizes faith. Now think about that for a second! If we are cynical or bitter, jealous or perceive ourselves as a victim, how will we have the love to reach out with the power of God to help others? We love others because WE ARE LOVED! Our reservoir of love needs to be constantly refreshed and refilled and this comes from daily communion with Him.
…and truly our fellowship is with the Father and with His Son Jesus Christ. 1 John 1:3 NKJV
So many times, when you think there is a faith problem what the real issue entails is that there is a love problem. Someone may love others but they do not love themselves (DOSs can show you what is in their human spirit or heart, so you can help them). Or, they don't really love what they are doing so they don't have faith for it. When a minister loses his love for ministry, which happens all the time – we can get tired, discouraged, rejected, accused, threatened, and that's usually before breakfast - I suggest he should step down for a season and go do something else. The call of God will still be there when love is refreshed and rises on the horizon again. This is one great practical reason why we are to take one day off each week, and Israel was commanded to have three weeks of vacation each year. When I'm refreshed regularly, I love the work!
What makes miracle working work?
This year our household has really enjoyed watching the NCAA basketball tournament, especially because our favorite school, Oregon State, has done so well. Every coach knows that every game is won on the practice floor, in the preparation. Collins wrote that he was bound in the spirit as he went to Gulu. What I believe he meant from that was that he was prepared, through deep communion with the Lord, to go and minister successfully. Do you see that? Confidence flowed through him because he was 'locked and loaded,' he was prepared.
Let me tell you one of my favorite miraculous healing stories. After preaching several times in a five-hour Sunday service in Nairobi, the pastor led me back to his small office in the rear of the church. He got me a cold Coke (you can have warm or cold), and went out. He came back in carrying a small boy with his leg facing backwards. He said, "This boy needs your prayers." Now, in a situation like this, you are either prepared or you are not. If you are not, tears are going to fall. If you are, you're going to have something to write about. How did it turn out?
The boy stood on one leg, the other facing backwards. Holy Spirit said, "Turn his leg around!" So, I turned his knee and brought the leg around. His foot still faced backwards. "Turn his foot around." I turned the ankle back around. His foot was distorted so as I began to massage his foot it became normal. His face, one big grin with happy tears in his eyes, I had him do deep knee bends with help, then sent him running home to his mother.
How did that work? I basically spent the previous day praying in tongues from 630am until 330pm, when Holy Spirit told me 'You are ready.' The great miracle working evangelist Oral Roberts would spend five hours praying in tongues before each crusade service. The result? In his lifetime, one million documented healings, eight million brought to salvation. The game is won on the practice floor!
And my speech and my preaching were not with persuasive words of human wisdom, but in demonstration of the Spirit and of power, that your faith should not be in the wisdom of men but in the power of God. 1 Cor 2:4-5 NKJV
Miracles follow the sharing of God's Word and you are called to be a Word-sharer. The world desperately needs a demonstration of the resurrection of Jesus. What an appropriate week to be talking about miracles, because that is what miracles attest to, the Resurrection! You can do this…just get prepared. Preparation is among one of the highest forms of faith. I prepare every day, because I want to do it again and again. It's so much fun! Become a miracle worker…love you!
Remember dear ones, we must be about our Father's business…

Like us on Facebook
Follow us on Twitter
Thanks for sowing into Lightbearers Ministries. Love to all!
Share this Email Campaign with Facebook, Twitter, or LinkedIn. Click on the icon below:
%%detect_both%%