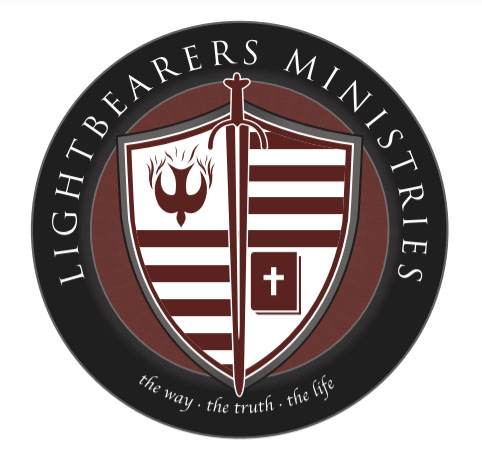 LIVING WATERS
from Lightbearers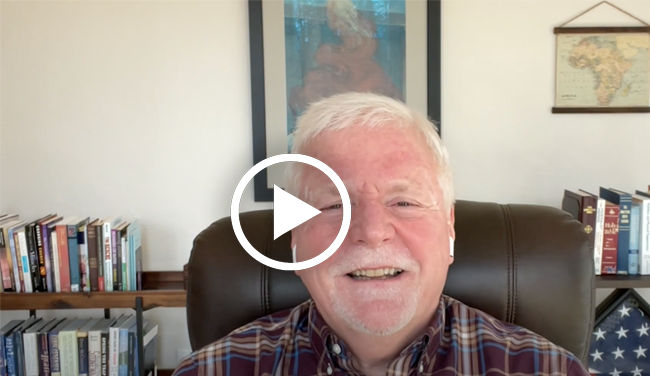 Dear Ones,
Next month – May 7-9 - in Nashville TN we are having a House Church Round Table Weekend for house church leaders, people presently or in the past who have been in house churches, and anyone interested in house churches. Folks are coming in from all over the USA! This is NOT a training event, but come ready to receive and to share. This is a FREE event. All you need to do is get yourself there, and we will take care of the rest. But you must register in advance by sending an email to admin@lightbearers-ministries.com stating your desire to come. We will get your details and tell you more about how to prepare. We are staying at the beautiful Oasis Retreat Center in Franklin KY.
You can join us this Saturday - 9am pacific, noon eastern - for an introductory 'get to know you' Zoom call – 4965130150 Zoom room code – if you want to meet a lot of the folks who will be there next month, or you just want to learn more about being salt and light in your community. Join us…its fun!
MIRACLES AND KINDNESS
…but in demonstration of the Spirit and of power, that your faith should not be in the wisdom of men but in the power of God. 1 Cor 2:4-5 NKJV
I was sitting in church Resurrection Sunday morning when a word hit me like a ton of bricks. It seemed so basic yet so profound at the same time, I wondered why I had never contemplated it before in quite this way. You want to know what it was? When you understand this, you'll wonder, Why don't I share the Gospel with everyone I meet, indeed, everyone I know! The realization is this – in believing the true, biblical Gospel, in knowing the living God, EVERYTHING every sane person could ever want is so easily made available to them. Do you see it?
…And whatever he does shall prosper. Ps 1:3 NKJV
Think about it! What does every normal person want? Real love, real joy, real peace, real purpose, real importance, real recognition, to be really valued, real friends and family, real freedom, real power to change circumstances, many times even impossible ones, real answers that bring Heaven to earth, and so much more. You can come from the humblest circumstances, regardless of your race, gender, birthplace, or birth family, and you can rise as high as the Lord can exalt you (1 Peter 5:6,7). From a shepherd to a king! From a slave to the prime minister of the greatest nation of the time! Unparalleled success – if that's your cup of tea – can come to you! How can I not share that with everyone I know?
When you share the Gospel with someone, don't be disingenuous. We are in a day and time when superficial is not going to work anymore. Just be real. Be your beautiful, anointed self. (Pastor Sparky used to say, I used to be young and beautiful…now I'm just beautiful!) Here's the secret – the word will do the work, and love will grease the gears!
We are looking at two great realities – the fruit of kindness and the gift of working of miracles, both of which are listed fifth in their respective lists. Five is the number for grace. I sometimes wonder why we as ministers seem to claim credit for miracles, even myself at times, when it is all by grace – God's Riches At Christ's Expense, undeserved divine favor, love's gift. Grace takes the pressure off you as a miracle worker – you are just the Lord's UBER EATS guy, a deliveryman or woman. 'Such as I have, I give you…'
When Peter said, "Silver and gold I do not have, but what I do have I give you…" Acts 3:6 NKJV
Kindness is love in action, untainted by fear. At times I've done loving things but with a little fear, a little holding back, with my escape route fixed firmly in the back of my mind. The fruit of kindness is love manifested purely, the great drawing card of the Gospel – actively charitable in the midst of ingratitude. Kindness flows from a position of strength, like the river that flows from the throne of God (Rev. 22:1). Miracles are God's kindness in action – living testimonies to the resurrection of Jesus! If you really want to be positioned to do miracles, then seek to excel in the fruit of kindness. Do you get it?
MOVED WITH COMPASSION
The great blending of kindness and working of miracles is found in this phrase 'moved with compassion.'
So Jesus had compassion on them, and touched their eyes: and immediately their eyes received sight, and they followed him. Matt 20:34 KJV
And Jesus, moved with compassion, put forth his hand, and touched him, and saith unto him, I will; be thou clean. Mark 1:41 KJV
And when the Lord saw her, he had compassion on her, and said unto her, Weep not…And he said, Young man, I say unto thee, Arise. Luke 7:13-14 KJV
It's interesting to note that in our third example, where Jesus raises the young man from the dead, in that instance He is having compassion on the mother, not necessarily the young man.
The thing you learn about the Spirit is that to be led is to be drawn. Rivers always run downhill, and they are never forced but drawn, although with a waterfall the drawing can be very forceful.
The Spirit moves compassion in us to draw us to people and situations. Its my habit in any crowd anywhere to observe the crowd as individuals and, among other things see if I am drawn or encouraged to deal with any single individual. I'm seeking to allow compassion to move in me, and it's led to some of the exceptional stories I have told you.
The young girl in the red blouse on crutches dragged her legs into the meeting. The Holy Spirit drew me to her immediately. He said, "You have an appointment with her afterwards." After preaching on the authority of the believer we opened the front up for ministry. First up, the girl in the red blouse. I laid hands around her neck, cupping her face with my eyes closed. I saw her spine in what B.G. Leonard called 'bone theater' against a red background. I said, Spine, become normal! The red background became green. I opened my eyes. Tears were running down her cheeks. I said, Are you ready to walk? She nodded 'yes.' I took her hands, took two steps back, and let her go. She was off to the races!
To be moved you must be willing to allow compassion to move in you. We can become bitter or closed off without even realizing it. The great indicator is this – miracles have stopped. If we become hard or cynical compassion is cut off at the source. This is why it is so important to have rest days and weeks of vacation – Israel had three weeks yearly, Messiah themed parties, called the feasts of the Lord - where you can get healed and be restored and renewed, so that life can flow through you again.
Normally I might end up this sharing right here but circumstances are such here at home and around the world as to make more teaching necessary, especially about miracles of provision…
MIRACLES OF PROVISION
For assuredly, I say to you, whoever says to this mountain, 'Be removed and be cast into the sea,' and does not doubt in his heart, but believes that those things he says will be done, he will have whatever he says. Mark 11:23-24 NKJV
In this time when government lockdowns are causing tens of millions of deaths around the world, and the loss of much precious freedom, it's exceedingly handy to flow in miracles of provision. Miracles of provision don't just come in perilous times. The Lord would have us to live bountifully, and to share bountifully. Jesus turned water into wine, and loaves and fishes fed a multitude, but no one would have died if He didn't! So, don't just reserve miracles of provision for when you are on the edge of doom! Believe bountifully, and share bountifully all the time…
Then the men of the city said to Elisha, "Please notice, the situation of this city is pleasant, as my lord sees; but the water is bad, and the ground barren." And he said, "Bring me a new bowl, and put salt in it." So they brought it to him. Then he went out to the source of the water, and cast in the salt there, and said, "Thus says the Lord: 'I have healed this water; from it there shall be no more death or barrenness.'" So the water remains healed to this day, according to the word of Elisha which he spoke. 2 Kings 2:19-22 NKJV
Why a new bowl, and why salt? A lot of these answers you will find if you study the Law. Write me and let me know your conclusions. Revelation always flows with the written Word.
So Elisha said to her, "What shall I do for you? Tell me, what do you have in the house?" And she said, "Your maidservant has nothing in the house but a jar of oil." Then he said, "Go, borrow vessels from everywhere, from all your neighbors — empty vessels; do not gather just a few. And when you have come in, you shall shut the door behind you and your sons; then pour it into all those vessels, and set aside the full ones." So she went from him and shut the door behind her and her sons, who brought the vessels to her; and she poured it out. Now it came to pass, when the vessels were full, that she said to her son, "Bring me another vessel." And he said to her, "There is not another vessel." So the oil ceased. Then she came and told the man of God. And he said, "Go, sell the oil and pay your debt; and you and your sons live on the rest." 2 Kings 4:2-7 NKJV
Would the oil have kept flowing if he had gotten more vessels? JESUS!!! Oh, this'll preach! Think it through and let me know your thoughts.
And Elisha returned to Gilgal, and there was a famine in the land. Now the sons of the prophets were sitting before him; and he said to his servant, "Put on the large pot, and boil stew for the sons of the prophets." So one went out into the field to gather herbs, and found a wild vine, and gathered from it a lapful of wild gourds, and came and sliced them into the pot of stew, though they did not know what they were. Then they served it to the men to eat. Now it happened, as they were eating the stew, that they cried out and said, "Man of God, there is death in the pot!" And they could not eat it. So he said, "Then bring some flour." And he put it into the pot, and said, "Serve it to the people, that they may eat." And there was nothing harmful in the pot. 2 Kings 4:38-41 NKJV
I have learned so much in recent years about hearing the voice of God – how clearly He speaks, in such precise detail, on any subject imaginable. Probably the greatest technique along this line that I have learned is simply to open my heart to the possibility that God can and will speak clearly about these 'not necessarily religious or spiritual' subjects. I'm of the persuasion that if I can see it or someone says it I can grasp it and do it. You are, too!
Ask God about everything and everyone, and listen to His still, small voice. You'll be filled with awe and wonder! Ask Him about today, and the future, about your friends and family, about your business and personal life. Ask Him about Trump and Biden, about the evil CCP coronavirus and the wicked lockdowns, and the foolishness on the left and on the right, and what you should do about it. Ask Him about everything and listen!! You will be filled with confidence, with joy, with faith so that you can reach out in kindness and do miracles. Truly, dear one, in kindness and miracles, the best is yet to come! Love you!
Remember dear ones, we must be about our Father's business…

Like us on Facebook
Follow us on Twitter
Thanks for sowing into Lightbearers Ministries. Love to all!
Share this Email Campaign with Facebook, Twitter, or LinkedIn. Click on the icon below:
%%detect_both%%