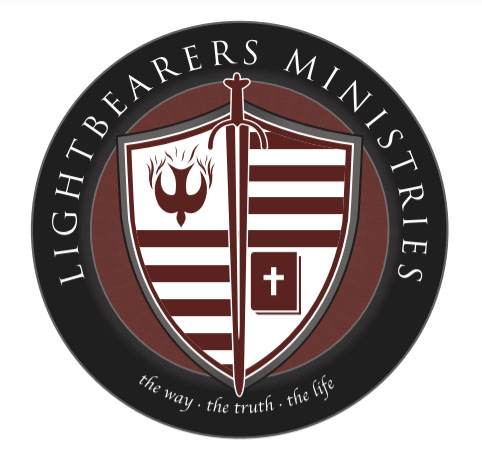 LIVING WATERS
from Lightbearers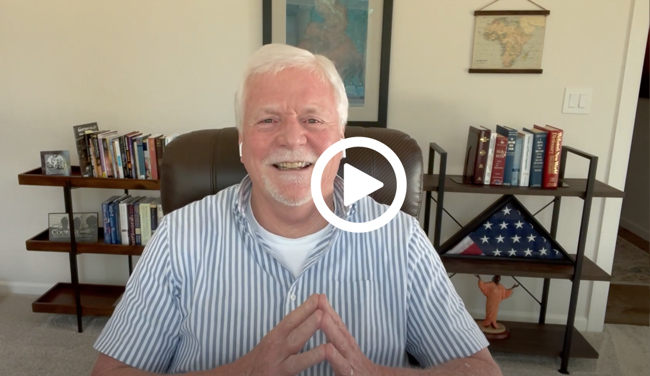 PROPHECY AND GOODNESS
Your words were found, and I ate them, and Your word was to me the joy and rejoicing of my heart; For I am called by Your name, O Lord God of hosts. Jer 15:16 NKJV
It's when you hear the call of God most clearly that you can then most easily justify the sacrifices necessary to answer that call. That 'clear hearing' of prophecy is what we want to aspire to in our study of the subject. Remember that prophecy is anything communicated, and can flow from the Spirit of God, a human spirit or a demon, or in a mixture thereof. Your smartphone is prophesying to you every moment!
My sheep hear My voice… John 10:27 NKJV
When I teach about hearing the Lord's voice I like to talk about my beautiful wife. I am sure I could discern RM's clear, sweet voice among ten thousand voices because we have spent so much time together. With that sentence my topic almost preaches itself. I can add that speaking in tongues much builds up your spirit man to receive revelation and operate in power. Almost before I do anything spiritual, and certainly before known times of ministry I will spend much time praying in the spirit and reading the Word.
But my horn You have exalted like a wild ox; I have been anointed with fresh oil. Ps 92:10 NKJV
It's become fashionable in prophetic circles to preach without even opening a Bible, and there is certainly biblical precedent for that, but I would warn our prophetic friends – preaching out of an old anointing is still preaching from a human spirit, not the Spirit of God. It's got to be fresh! The guys whose ministries have had long lasting impact – Seymour, Lake, Hagin, Roberts, Prince to name a few – were all Bible preachers who continually sought to have, made the sacrifices to have, fresh anointings.
Everything communicated, including even what you are reading now, has to be judged. Technically the words have to be right but even more importantly the heart behind the words has to be right. I once heard three prophecies in a service, and I felt one was from the spirit of God, one was a human spirit, and one very clearly was a critical, mean evil spirit. A man of God observed to me that a certain worship leader – musician didn't seem to love the people he was ostensibly leading in worship. The man of God knew that technically things could be right but, in the heart, there was a problem!
You have also given me the shield of Your salvation; your right hand has held me up, Your gentleness (Heb. ANVAH, goodness) has made me great. Ps 18:35 NKJV
In nature where there are natural toxins, you will almost always find natural antitoxins. Prophecy is the sixth gift listed because it can be the most toxic, the most fleshly influenced. But the sixth fruit listed is goodness, which is the great antitoxin to the flesh. If you will continually draw out of the goodness of God in you then your operation of prophecy will carry great joy, anointing and power.
But if all prophesy, and an unbeliever or an uninformed person comes in, he is convinced by all, he is convicted by all. And thus the secrets of his heart are revealed; and so, falling down on his face, he will worship God and report that God is truly among you. 1 Cor 14:24-25 NKJV
I watched a dear young saint one time delivering a message that was to be recorded to be played at one of our conferences. She stopped in the middle of it, before proceeding again, because she was waiting to hear more in the Spirit to share with us. "Love it! Good job!" was my thought, which I expressed to her later. One time I was sitting with a group of young pastors when they asked me, "At what age does a man of God retire?" I smiled and told them, "When a man of God retires, they bury him three days later." This got them very excited, and one asked the others, "I wonder why three days?" Ahhh…young ones!
"…Now therefore, we are all present before God, to hear all the things commanded you by God." Acts 10:33 NKJV
A human spirit at times can be tremendous, but it's not God. A human spirit can be funny, entertaining, even inspiring on a certain level. A human spirit can teach profoundly, and be witty, charismatic and personable. People with well-developed human spirits can be sharp and eminently likable. Think about the great natural leaders in human history, many of them just operating with strong human spirits. But it is not God! We are not called to speak or communicate by a human spirit but by the Spirit of God.
It is the Spirit who gives life; the flesh profits nothing. The words that I speak to you are spirit, and they are life. John 6:63-64 NKJV
How do I learn to speak by the Spirit of God, and not out of my spirit, my will, the spirit of man, a human spirit?
I am eminently aware of my own tendency to fall back on an old anointing rather than to seek for fresh oil, especially if I'm teaching or preaching on something I have taught or preached a lot. I realize my flesh is a lazy guy! So, if I prepare properly, passionately about the important things, then my faith rises to trust God completely. If I do my best, I can trust Him to do His best. If time or circumstances don't allow me to do my best preparation, I can still lean into Him if I have kept my heart right.
Sometimes in traveling you are just pressed to the max, but if you keep your heart and hold on to God everything will work out well. The first time I travelled to India with my friend Dale and his team it seemed like we travelled for days to get there. A fifteen and a half hour time change, I think seven flights, lost luggage, human rivers of people, and intense heat and humidity and we hadn't even begun to minister! The first night in the Bible college Dale calls me and Tim up to minister healing to someone. I'm walking up to the front in a mental fog, almost to the point of questioning my salvation, but God shows up, the guy gets healed dramatically, the room explodes (I love the Indian saints…they are so much fun!), and we are off and running with ministry. 'Heart right' allows God to move…do you see?
…Then the king said to me, "What do you request?" So I prayed to the God of heaven. And I said to the king… Neh 2:4-5 NKJV
Probably the single most practical key to speaking by the spirit of God is to acknowledge the personal presence of the Lord. I'll say, Lord, I can do nothing without You, but through You I can do all things. That statement also cleanses the palate of my thoughts so that I am ready to get that first word from Him. With that acknowledgment of Him, I'm ready to speak by the Spirit. A lot of times if I'm preaching, I'll look at the one I consider the most anointed, most mature one out there, and see how they are reacting, how God is moving in them, because we are a uniquely linked body, not individual pieces of driftwood, floating on the surf. If I see we are flowing, we are in agreement and confirmation, then I know I am flowing.
…Then Philip opened his mouth, and beginning at this Scripture, preached Jesus to him... Acts 8:35 NKJV
When you open your mouth, you open your heart. Philip had the burning reality of the message in him, and he let it out. This is the essence of true preaching, whether to one or a thousand, where you have something to say, and a burning desire to say it. Perhaps the great key in all prophecy is heartburn, or a burning heart. When you pray or preach or sing or write or draw or post or share out of a heart burning with the goodness of God, something good is going to happen!
"Is not My word like a fire?" says the Lord, "And like a hammer that breaks the rock in pieces?" Jer 23:29 NKJV
One of the great prophetic moments in history occurred when a young Judean woman fled her home in great rejection and anguish. Mary had accepted the angels challenge to become the mother of Messiah before her and the young man Joseph had come together in marriage. She became pregnant, and began to show, and this was a cause for rejection and stoning in the culture of the time. She had accepted the call of God…and her whole world had been destroyed in the eyes of the community (John 8:41…We were not born of fornication…but You were!)! She fled to Elizabeth's house, and heard one of the great prophetic words of all time…
Then she spoke out with a loud voice and said, "Blessed are you among women, and blessed is the fruit of your womb! But why is this granted to me, that the mother of my Lord should come to me? For indeed, as soon as the voice of your greeting sounded in my ears, the babe leaped in my womb for joy. Blessed is she who believed, for there will be a fulfillment of those things which were told her from the Lord." Luke 1:42-45 NKJV
Mary's heart soared! No more criticism and rejection, but edification, comfort and love!
My point here is this - there are ten thousand 'Marys' outside your door right now, people desperate to hear a word of hope, of comfort, of encouragement and blessing, a word from God. Even the most aggressive, wicked and vile among them are really hurting souls on the inside. The goodness of God in you can pierce through all that vileness on the outside and minister to that wounded one's heart. Draw out of the goodness of God within you and speak a word to a broken heart, and you will continually lead dear ones into the Kingdom. Love you!
Remember dear ones, we must be about our Father's business…

Like us on Facebook
Follow us on Twitter
Thanks for sowing into Lightbearers Ministries. Love to all!
Share this Email Campaign with Facebook, Twitter, or LinkedIn. Click on the icon below:
%%detect_both%%