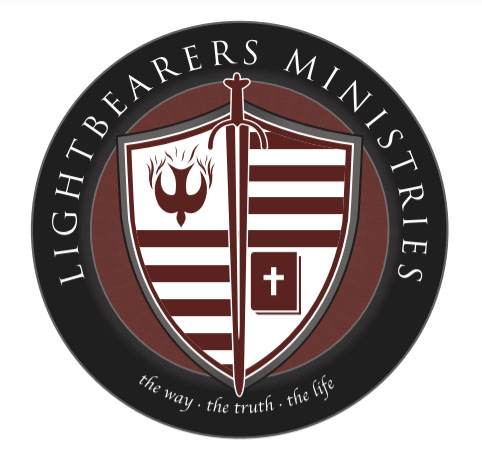 LIVING WATERS
from Lightbearers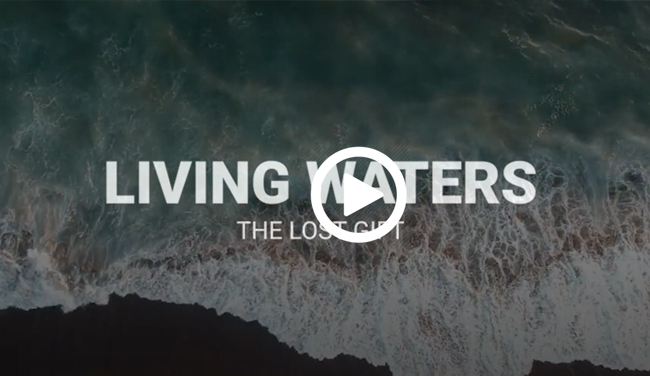 JUNE 25TH – SAVE THE DATE! We are doing an ordination in Long Beach CA at 7pm, with several candidates for ordination. Jonathan Tutt – check YouTube - from 32nd Place Ministries will be there to lead worship. WE WANT YOU TO COME! Email RM at admin@lightbearers-ministries.com for details!
THE LOST GIFT AND THE ANOINTING OF COMPOSURE
But I discipline my body and bring it into subjection, lest, when I have preached to others, I myself should become disqualified. 1 Cor 9:27 NKJV
Like any skill, the gifts of the Spirit need to be maintained and advanced through continual practice and training. The old phrase, Use it or lose it, has validity with our subject. The other concern is that you need to be in a religious environment where the gifts of the Spirit are encouraged, or at least tolerated. Very few of us can stand alone and maintain our discipline and integrity. These cursed lockdowns have tested my own ability to stay faithful and be ever ready, and I'm not sure I have passed all the tests!
Practice, practice, practice, and demand excellence of yourself. People come to us with their lives hanging in the balance. They deserve the best we can bring!
My friend Dale refers to the interpretation of tongues as the lost gift, an assessment with which I heartily agree.
One of the pitfalls you must also watch for is only learning the gifts of the Spirit from one ministry – including of course, Lightbearers. The reason why is because you not only learn what is true from that teacher, but they also unintentionally impart their own unbelief, misunderstandings and prejudices. For instance, many major ministries appear to ascribe to the 'one believer, one gift' theory, which is wrong. It has grown out of a misunderstanding of Greek and English grammar, and contradicts a whole host of other scriptures, and yet it was established Pentecostal doctrine for perhaps eighty years. This is what happened to me when I originally learned about the gift of interpretation of tongues!
I create the fruit of the lips … Isa 57:19 NKJV
A man began to speak in tongues out loud in the crowd at the Elijah List conference. Instantly, I had the interpretation in my spirit, but that was not what I had been taught! I felt the Spirit saying, Speak it out, speak it out! But…but…BUT that was not what I was taught! I was taught that only the speaker in tongues could interpret their tongue. I was conflicted! I hesitated, and then the speaker who was onstage, who had just been introduced, began to speak. In his sharing he spoke exactly what I had been given, but didn't speak, which was the interpretation of the word in tongues. God covered everything but I denied everyone the blessing of what the interpretation of tongues would have brought, because I believed the wrong teaching of my original teacher. I haven't made that mistake again…
How do you interpret tongues? First, with regards to interpreting what you have just spoken in a tongue, ask the Lord to give you interpretation of tongues. Then speak in tongues and look for that first word or phrase or sentence in your spirit in your mother tongue. It may be there before you finish speaking in tongues or immediately afterward. Speak it out immediately. It may come by revelation or the Spirit may remind you of something, especially straight out of the Word. The Holy Spirit loves to speak the written Word, making it applicable to the situation through His message.
You can get the interpretation of tongues when someone else speaks in tongues, as I showed you in the above example. Ask the Holy Spirit if you should just speak it out or keep it to yourself. It's perfectly ok to keep the interpretation to yourself if that is how you are led. A lot of times the Lord is just showing you something which is not for others consumption.
At the end of the article you'll find a classic poem given by the interpretation of tongues to John G. Lake. You really need to read it!
But the fruit of the Spirit is love, joy, peace, longsuffering, kindness, goodness, faithfulness, gentleness, self-control (Grk. ENGKRATEIA)…Gal 5:22-23 NKJV
The ninth fruit listed is self-control or temperance. I don't like the translation of 'self-control' because it implies I may be ready to beat someone over the head but I restrain myself from the assault. That is not what this fruit of the Spirit does at all. I think the best translation would be 'composure.'
When I think of composure I think of Jesus' ability to go through His suffering, torture and death without calling down twelve legions of angels, while always being the Master of every situation, in extreme pain, whether with Pilate, the soldiers, His mother, the crowd, Simon of Cyrene, the others crucified, even on the cross. With composure you are not a barely suppressed volcano, ready to blow, but you are as cool as the other side of the pillow! Composure is really the key to operating in all the gifts of the Spirit. With the anointing of composure no situation is too big, too overwhelming for you. Composure comes out of resting in the Lord. Jesus was always in the bosom of the Father, a fact that did not change, even when He was on the cross when the Father allegedly looked away. How are you anointed with composure?
ENGKRATEIA is internal strength or power. It's one of the great NT power words, like DUNAMIS which is potential power. Its root is KRATOS, meaning power with an impact. We get our word 'crater,' something created by an impact, from it. With the anointing of composure you have the inner strength to remain the effective representative of the Master in every situation.
Finally, my brethren, be strong (Grk. ENDUNAMOO) in the Lord and in the power (Grk. KRATOS) of His might. Eph 6:10 NKJV
Verse ten is a command, and ENDUNAMOO is in the middle voice (active/middle/passive), meaning you are commanded to allow yourself to be strengthened in the Lord. You don't do spiritual push-ups, nor do you lie around and do nothing, but you position yourself, you allow yourself to be in the place where you can be infused with inner strength. This is not about pumping iron or doing yoga! I believe that Samson did not look like 'the incredible Hulk' or 'Hulk Hogan' for that matter, because the anointing is where the strength is, not the body or soul. You position yourself to receive the anointing. I have a friend, Aloysious, who is an average man physically, but he is legendary in the anointing. When we all get to Heaven, a whole lot of people are going to be blessing God for the ministry of my friend Aloysious!
For thus says the High and Lofty One Who inhabits eternity, whose name is Holy: "I dwell in the high and holy place, with him who has a contrite and humble spirit, to revive the spirit of the humble, and to revive the heart of the contrite ones. Isa 57:15 NKJV
This is where God dwells, and this is who He dwells with!
In a practical sense, I believe Jesus' three hours in the garden was as necessary as anything else to bring Him through to the victory of the resurrection. He was fully Man as well as fully God, and the man side had to know, the man side had to be locked in to endure with perfect composure and mastery the forty hours of His passion. The cry of His heart was, Not My will but yours be done, Abba!
When His heart knew it was the will of Abba, in both time, place and context, then He set His soul to resolutely offer Himself (it's interesting that all the false gods require human sacrifice, while the true God sacrificed Himself for all humanity). I believe if you will spend enough time in the garden, especially praying in tongues, you will have the composure you need to be an effective ambassador of Heaven. And while you are there…do some interpreting. 😊 Love you!
Remember dear ones, we must be about our Father's business…
THE RECEPTION by John G. Lake
I want to talk to you about speaking in tongues and relating this poem that God gave me when I was a missionary in South Africa and had my residence there. There was a dreadful epidemic of African Fever and within thirty days about one fourth of the population of some sections of the country of both white and black had died. I was absent from my tabernacle and on the field with a group of missionaries and we did our best to get them healed of God and to bury the rest. I returned to my tabernacle after about three weeks absence to find the same thing taking place there. I was greatly distressed. My pianist was gone; my chief soloist was gone – the only daughter of an aging mother. I went to her home to console her and to comfort her. As I sat by her table, she had reminded me that just four weeks before I had been present when the pianist and the soloist were practicing music in that home. My soul was very sorrowful. As I sat meditating, I began to pray: "My God, I would like to know what sort of reception such a soul as that gets when they arrive on the other side." Presently God spoke to my soul and said, "Take your pen and I will tell you about it."
The first thing that came was the name of the poem in tongues. Then the Lord gave me the interpretation. It was called "the Reception." Then the first verse came in tongues. Then I received from the Lord the interpretation, and then the next verses likewise, and so on. In the meantime, something transpired in my spirit. I felt as if I was being elevated into the presence of God, and I could look on folks on the earth, and it was described in these verses:
The Reception
List! Tis the morning hours in glory
A shadow through the mists doth now appear-
A troop of angels sweeping down in greeting,
A welcome home rings out with joyful cheer!
A traveler from the earth is now arriving;
A mighty welcome's ringing in the skies
The trumpets of a host are now resounding
A welcome to the life that never dies.
Who is this victor whom the angels now welcome?
What mighty deeds of valor have been done?
What is the meaning of these shouts of triumph?
Why welcome this soul as a mighty one?
She's but a woman, frail and slight and tender,
No special mark of dignity she bears:
Only the Christ light from her face doth glisten
Only the white robe of a saint she wears.
She but a soul redeemed through the blood of Jesus.
Hers but a life of sacrifice and care;
Yet with her welcome all the heavens ringing
And on her brow a victors crown she bears.
How come she thus from sins benighting thraldom,
The grace and purity of heaven to obtain?
Only through Him who gave his life a ransom,
Cleansing the soul from every sin and stain.
See! As you gaze upon her face so radiant,
Tis but the beauty of her Lord that you see;
Only the image of his life resplendent;
Only the mirror of his life is she.
See with what signs of joy they bear her onward;
How that the heavens ring with glad acclaim!
What is the shout they raise while soaring upward?
Welcome, thrice welcome, thou, in Jesus' name!
Rest in the mansion by thy Lord prepared thee,
Out of the loving deeds thou hast done,
Furnished through thoughts and acts which have portrayed Me,
Unto a lost world as their Christ alone
Hear how thy heavenly harp is ringing!
Touched are its strings by hands by thee unseen.
Note that the music of thine own creating
Heaven's melodies in hearts where sin has been.
See how the atmosphere of love is laden,
And that with brightness all the landscape gleams!
Know tis the gladness and joy of Heaven
Shed now by rescued souls in radiant beams.
Oh, that the here on earth we may learn the lesson
That Christ enthroned on our hearts while here,
Fits and prepares the soul for Heaven,
Making us like Him both there and here.
Doing the simple and homely duties
Just as our Christ on earth has done,
Seeking alone that the Christ's own beauties
In every heart should be caused to bloom.
Showing all men that the blood of Jesus
Cleanses our hearts from all sin below,
And that the life of the Christ within us
Transforms the soul till as pure as snow.
When we thus come to the dark cold river,
No night, no darkness, no death is there,
Only great joy that at last the Giver,
Grants us anew of His life to share.
GIVEN TO JOHN G LAKE IN TONGUES AND INTERPRETATION WHILE IN AFRICA

Like us on Facebook
Follow us on Twitter
Thanks for sowing into Lightbearers Ministries. Love to all!
Share this Email Campaign with Facebook, Twitter, or LinkedIn. Click on the icon below:
%%detect_both%%