http://www.HealingRoomsMinistries.com
Dear Ones,
In these days that we are living in, we need to know the victory that the Lord has for us His people. The enemy desires to instill fear into our hearts so that we would be unable to step out into all of the wonderful blessings that the Lord has for us. Our God desires to infuse 'FAITH' into our hearts that we might walk in His victory and in His power.
Our God is releasing 'New Wells of Hope' to His people. The 'Greater One' lives within you!! All things are possible for our God!! We have enclosed a word of encouragement for you today. We pray that this will richly bless you!!
HEALING ROOMS - ARE NOW LOCATED IN 80 NATIONS
There are now over 3,000 Healing Rooms that the Lord has raised up all over the world. Healing Rooms are now located in 80 nations. There are now over 25,000 'Healing Rooms Ministry Team Members' praying for the sick worldwide. This means that nearly 1.2 million people are receiving prayer ministry every year through the Healing Rooms.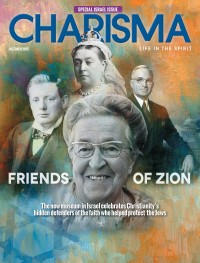 Two Charisma Articles on Healing Rooms in Israel:
Miracles, Signs and Wonders: Redigging Healing Wells in Israel ...
http://www.charismanews.com/world/46613-healing-rooms-movement-spreading-rapidly-in-Israel

SOW A SEED OF BLESSING IN ISRAEL!! RECEIVE YOUR BLESSING!!
We will be going back to Israel to raise up other Healing Rooms. Your seed planted in faith will enable us to accomplish this. You may sow a seed of blessing to the Healing Rooms Ministries with your credit card by using our secure Pay Pal site:



https://www.paypal.com/cgi-bin/webscr?cmd=_s-xclick&hosted_button_id=3J9YH9RS88A9J


You may contact us at:
PO Box 4681, Dowling Park, FL 32064
Phone # (954) 75 JESUS (755-3787)
Email: healing@healingroomsministries.com

Please know that we are here for you, it is our joy to serve you in prayer!!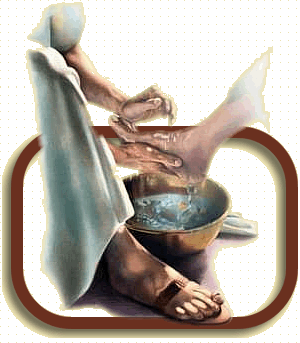 Abundant blessings,
Rich & Dottie Kane,
Israel National Advisors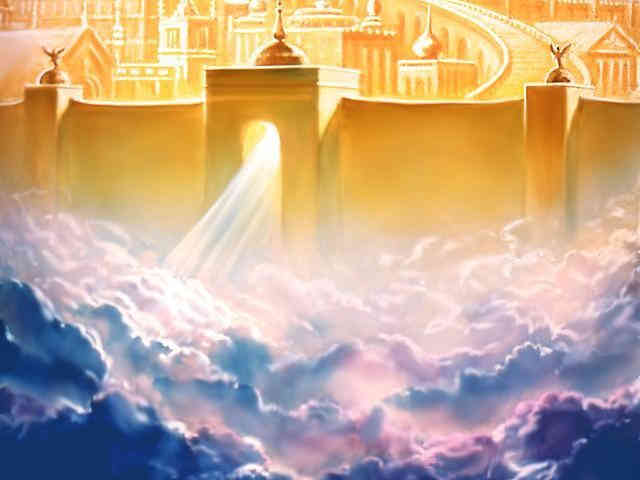 'YOU ARE MORE THAN A CONQUEROR – Part 4'

By Rich & Dottie Kane

You are more than a conqueror and gain a surpassing victory through Him who loves you." Rom 8:37

Hallelujah!! You are more than a conqueror through Him who loves you and has called you to be His son and His daughter.

Jesus declared in John 15:7 "If you live in Me, and My Words live in you, you shall ask what you desire and it shall be done for you." As His Word abides in your heart - you shall see His Victory come forth in your life. No matter what you are facing in this life, there is nothing too difficult for our God to accomplish on your behalf.

"For My thoughts are not your thoughts, neither are your ways My ways, declares the Lord. As the heavens are higher than the earth, so are My ways higher than your ways and My thoughts than your thoughts. As the rain and the snow come down from heaven and do not return to it without watering the earth, and making it bud and flourish, so that it yields seed for the sower and bread for the eater, so is My Word that goes forth from My Mouth; it will not return to Me empty, but will accomplish what I desire and achieve the purpose for which I sent it." Isaiah 55: 8-11

So we see that God's Word will not return void but that it will accomplish that for which the Lord has sent it to accomplish. Hallelujah!! We can rest in Him that He will work on our behalf as we look unto Him. The Lord declares in Jeremiah 1:12 "I will watch over My Word to perform it."

Let's look at Abraham who was called the 'father of faith' and see one of the mountains that he faced and how he overcame it and saw the Lord's victory come forth. The Lord has spoken to Abraham and declared to him that he would have a son through his wife Sarah. But Abraham did not see a fulfillment of that promise for twenty four years. Now during that time Abraham could have become discouraged, wondering if he had really heard from the Lord. I am certain that the deceiver was right there as well whispering his lies to Abraham saying: "Hath God really said that you would have a son through Sarah? Why you are almost 100 years old. Your body is as good as dead. You must not have heard from the Lord."

But what does the Word declare? "Against all hope, Abraham in hope believed and so became the father of many nations, just as it had been said to him, "So shall your offspring be." "Without weakening in his faith, he faced the fact that his body was as good as dead for he was a hundred years old - and that Sarah's womb was also dead. Yet he did not waver through disbelief regarding the promise of God, but he was strengthened in his faith as he gave praise and glory to the Lord." Rom 4: 18-21

We see that Abraham did not weaken in faith concerning the promise that had been given unto him. He did not allow unbelief to enter his heart and rob the seed of the Word that had been planted there by the Lord. It states in vs. 20 that Abraham grew strong in his faith as he gave praise and glory to the Lord. Abraham did not look at his circumstances, for his body was as good as dead, but rather he focused on the Lord of the circumstances.

As Abraham began to praise the Lord for His greatness - for His Power and for His Might, faith was released from the very throne of God into Abraham's heart, and Sarah did indeed conceive and gave birth to their son Isaac.

The Lord has given you promises in days past, but you have not yet seen a fulfillment of all that the Lord has spoken unto you. But, as you give yourself to focusing on the Lord and praising Him for His Greatness, for His Power and for His Might, you too will see a fulfillment of all that the Lord your God has spoken unto you. You will see His promises fulfilled in your life. You will be more than a conqueror through your God, who has called you to belong to Himself. Hallelujah!!

%%detect_both%%