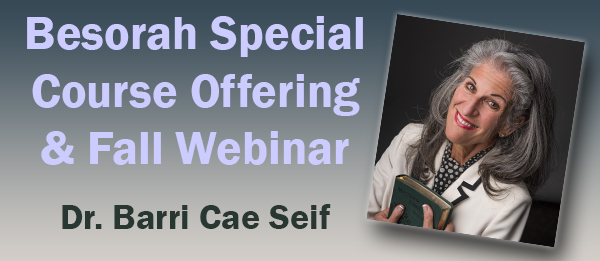 STARTING AUGUST 1, 2021
A four-week online Zoom course.
Sunday afternoons from 4:00 - 5:00 pm EST.

(Meets August 1st, 22nd, 29th, & September 5th)
Cost
$99 Open to students and non-students
To Register Click Here
Course Description: This course analyzes the meaning of TELOS in light of Rabbi Sha'ul's (Paul's) statement in Romans 10:4, "for Christ is the end of the law for righteousness, for all who believe." Utilizing her book, Is Christ Really the End of the Law? (written with her husband, Dr. Jeffrey Seif), this class will explore common theological questions related to the understanding of this verse. It also discusses Supersessionism or Replacement Theology.
...
Coming in November
A free webinar with Eitan Shishkoff (Tents of Mercy)
More information to come on this webinar!