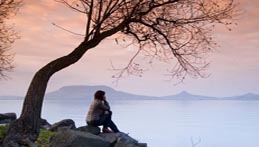 I HAD A WORD SO SIMILAR TO THIS - THAT I THOUGHT THERE IS NO POINT IN RE-INVENTNG THE WHEEL - If the Hydroxychlorochline, and Ivermectin were available over the counter like it is in other countries - and people had taken it in the begnning like Pres. Trump said, we would not have had this mess with lockdowns and covid... we have to take control if this ever comes around again. Follow the German lawyers who are bringing lawsuites against all the instigators of the take over, and one world government, they have been trying to hard to bring to every nation- we believe it will all collapse-
OBLITERATING A VIRUS- Johnny Enlow -
I want to make a strong prophetic declaration based on something the Holy Spirit has revealed to me. I have already shared in a couple places that I was shown that there would be 7 different cures for the 'virus'. This despite Leviathan, Apollyon and Baal all conspiring together (they never work well together for long) in a LAB (notice the acronym for these 3 principalities) to create a sinister virus and vaccination that would be a mighty instrument of sickness and greatly shortened lifespan (also known as death). These principalities have also been working overtime to suppress any cure or treatment that would devastate the virus as they could not introduce their vaccination if there is no reason for one. I know you are used to hearing about the people and the institutions themselves such as Bill Gates, the WHO, Dr.Fauci, Soros, etc. - but this is who has targeted you and this is who is being destroyed.
I was given the passage from Deut.28:7 for this time:
"The LORD will conquer your enemies when they attack you. They will attack you from one direction, but they will scatter from you in seven!
Deuteronomy 28 is actually full of promises for President Donald J. Trump and the United States based on the trajectory of obedience that he has already put us on. It is the chapter of the blessings promised for those who will cross over into the Promised Land and be willing to take on the big giants of that land. This man has done just that. "The Swamp" are the giants of the Promised Land and God will fight for him and us as we show courage and move straight ahead.
It is quite amazing and telling that the surest way to get a post or a link censored on social media is to mention any other cure for the virus other than a future vaccination. Don't dare mention the medicines and treatments that are actually working. You can get deleted for recommending Vitamin C! Even if your President espouses a treatment you can get deleted for backing it! Is that not beyond crazy? If I mention HCQ, I have to wonder if this post will be thrown into a Siberian algorithm or entirely deleted. Do they think no one can see what is happening? Look up auranofin and Georgia State University. Weapons against the virus and its' fear are arising everywhere. Rise up media minute men and women.
Leviathan, Apollyon and Baal
You have to understand who is behind all of this and why it is so nonsensical and maniacal. Leviathan, the twister of communication and originator of lies; Apollyon, the destroyer principality of the mountain of media; Baal (Moloch is here), the blood-demanding principality of the mountain of family- these are who (you could also say- These are WHO) are behind the curtain- working their puppets. Their puppets are all about to be exposed and judged for being willing participants- and because the blood they have spilled has cried to heaven demanding a response of justice. Heaven is roaring back now with a Deut. 28:7 response. The enemy who has attacked will be scattered and shattered in 7 directions. It is showtime. While you pray and decree in agreement- grab some popcorn.
For all of you who are in fear because of what COULD be transpiring if it went the way it was treacherously being conspired- fear not! The enemy certainly has had a death design on the peoples of the earth- but the Lord is coming in like a flood to drown the virus, the agenda and even the demonic realm. The enemy is being beaten in his "hinder parts" (Ps. 78:66) and it is about to get 7 times worse for him.
7 Cures Released
I prophetically declare to you that this virus will not just have one "silver bullet" cure but God has released seven cures that can not all be suppressed even by the most diligent work of Apollyon. You have to understand that Apollyon today works behind a computer screen and with a keyboard. He is sweating right now in his attempt to suppress what was a trickle of truth but is now becoming a torrent. He has his entire allotted demonic army on assignment at Google, at You Tube, at Twitter, at Facebook, CNN, NY Times etc. Smoke, mirrors, lies, disinformation, half-truths, slander, character assassination- he is feverishly working- but it is a losing game. Leviathan is with him called up as reinforcement. Baal and his horrible ones are working the virus and vaccination end of things. They are all mad at each other and screaming how incompetent the other is. I am seeing it and it is rather gratifying. This is a really bad time for them. It is going to get worse.
There will be no regrouping of COVID-19. It has a Covert ID that was hatched in 2019- but all is being revealed. It is about to receive a fatal wound. God's roar of justice will decimate it and then any attempt to resurrect it will have the 7 cures as guards on standby to ensure it stays silenced. The masses will become immune to it and its sting of death will be removed. The cures discovered for the virus will actually heal other ills that have seemed untreatable. This is how God chases an attacking enemy causing him to flee and scatter in 7 directions. You can begin to rejoice about this.
Yes a direct hit from Leviathan, Apollyon and Baal (whom Jezebel helps) occurred- but our God was not surprised at all by the move and was already 7 steps ahead of them. Gabriel ("messenger of God") has been assigned to social media and Raphael ("healing is from God") has been assigned to everything to do with healthcare. They both are immense and both have immense armies. They have sophisticated operations ahead. The enemy will be held accountable. The enemy will suffer a great beatdown at every turn. We are in a new era. This is the end of the world- as you know it -and it is going to be better than you think. It is actually going to get better than you can imagine. GOD WINS- THEN… AND GOD WINS NOW. Chose sides while you can.
Johnny Enlow
Pray for us -- God ministered to Inisfree last weekend, and Faith had dreams - we appreciate you so much = please jump on our glory train, we need you and love you - special duckies www.kathiewaltersministries.com
PS At the conference last weekend the Lord gave me a word for someone, a lady, who had a spirit of death. It had come from the beaches of Normandy - she was so delivered and delighted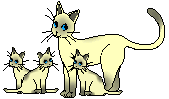 ,

%%detect_both%%

Thank you for all your support and prayers: Paypal kathiewalters@mindspring.com and thank you so much!