http://www.HealingRoomsMinistries.com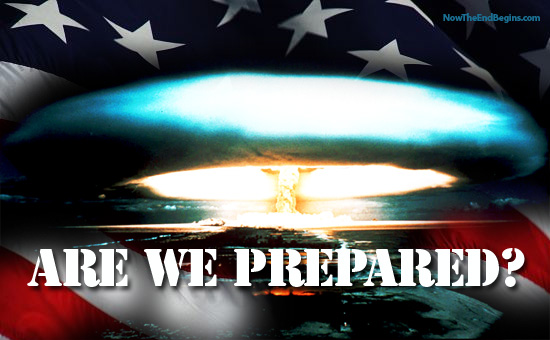 END TIME PREPARATION SEMINAR
"A Prudent Person Foresees Danger and Prepares Himself." Prov. 22:3

**FREE POWERPOINT SEMINAR**

WHEN: FRIDAY EVENING, SEPTEMBER 17TH, 2021
TIME: 7:00 PM

LOCATION: EVANGEL CHRISTIAN FELLOWSHIP
ADDRESS: 1454 COURTNEY ROAD, PERRY, FL 32347
ARE YOU PREPARED FOR THE DAYS THAT LIE AHEAD?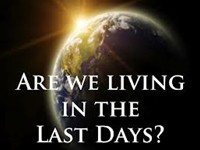 You only have to look around you to see that things are coming apart in today's world quickly. Every day we read and hear things that are pointing to the dire days which lie ahead for our country. Governments are being overturned. Israel the Nation that our God has chosen as His Nation, is fighting for her life. Anti-Semitism is on the rise.


We're seeing economic upheaval, even the potential of economic collapse in our Nation. People are calling good things evil, and they are calling evil things good. Any of these things could put us in a life-threatening situation.
* In the midst of all this, we are seeing a rise in terrorist attacks in our Nation today.
* God has sent His Word ahead of these things occurring so that those who are wise will prepare themselves and their families.
* God does not want us to be fearful. Our God desires that we trust in Him at all times!! God will be with you!! In Him we can place our hope and our trust.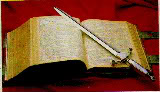 SPIRITUAL PREPARATION

The Lord is asking His people are you ready for what is up ahead? The Lord promises to us in His Word that His Glory will be upon His people in these end times that we are now living in. The Lord desires that we His people would enter into the shelter of the Most High God that He has and will provide for us.

* Learn scriptural principles that are based on the Word of God of how to walk in the overwhelming victory of your God.
* What role does the 'Word of God' play in your life in these end times that we are now living in? The Lord promises to us in His Word, His Angels of protection over us and our loved ones. Learn what you can do now to protect yourself and your loved ones spiritually.
* Learn how to place over yourself and your family a 'Hedge of Spiritual Protection'.

ECONOMIC PREPARATION


Economist Caution: Prepare For 'Massive Wealth Destruction'.

That's exactly what many economists and noted authors are us. According to them, we are on the verge of economic collapse.
* Marc Faber, the noted Swiss economist and investor:"I think somewhere down the line we will have a massive wealth destruction. We may lose up to 50% of our wealth."
* Peter Schiff, the CEO of Euro Pacific Capital, states that the stock market collapse we experienced in 2008 "wasn't the real crash. The real crash is coming." Daily life will get far worse in the United States.
* Author of the best-seller - 'Aftershock', Wiedemer says: 50% unemployment, and a 90% stock market drop.
* Warren Buffett warned that people should fear 'paper money'.
* Learn what the actual debt of America is.
* Learn what you can do now in the midst of economic upheaval or even in the midst of economic collapse.
* Be prepared now before it is too late!!

PERSONAL PREPARATION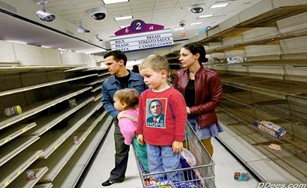 * Learn what items you need to have on hand to be prepared for these End Times that we are living in!! Will there be food and water shortages in our Nation? Will there be no medical care? Learn what you can do now. Be prepared now before it is too late!!

* Another new highly infectious Covid Strain has just been discovered!! Learn how to protect yourself and your loved ones against the 'Corona Virus' and other lethal viruses.

* Learn about the 'Coping Mechanisms' that will enable you to experience less stress in your life.

* Learn what an 'EMP Attack' can do to our electrical power grid. Learn how to protect yourself and your loved ones before it is too late

PREPARE NOW FOR WHAT IS COMING!! INFORMATIVE FREE SEMINAR!!

%%detect_both%%