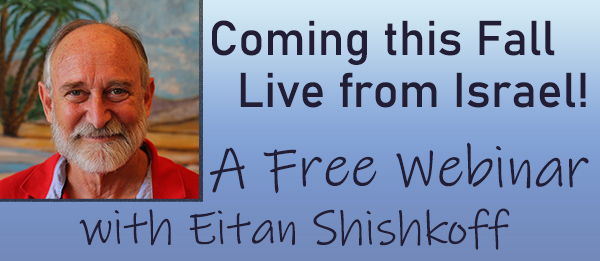 COMING THIS FALL - LIVE FROM ISRAEL!
A Free Webinar with Eitan Shishkoff
Sunday, November 14th at 2:00 pm EST

Aired on Messianic Lamb Video Network
This event is free and sponsored by
Besorah Institute
Eitan Shishkoff: serves as founding director of "Katzir" (Harvest), a national youth ministry in Israel which sponsors conferences for Israeli Messianic teens from over 40 local congregations. These events led him to envision "Fields of Wheat," a soon-to-be-established nation-wide equipping center. Located in the Galilee, the center will host Jewish and Arab believers through camps, discipleship training, conferences, retreats, and celebrations. Eitan has also founded Tents of Mercy (Ohalei Rachamim), a Hebrew-speaking Messianic community and humanitarian aid center. Tents of Mercy has grown to a network of five inter-related congregations.
Eitan will be speaking on his book What About Us? The End-Time Calling of Gentiles in Israel's Revival.
...
Coming in October
Special Fall Besorah Classes Start in October, 2021
(Open to students and non-students)